"We make music about space, objects and the in-between."
This is Los Angeles based band Color You.
By category, they fall somewhere in the alternative rock spectrum, easily tapping into the loud/soft dynamic of modestly exposing verses that crash into bursts of distorted and dissonant anger. But never too angry… I mean… c'mon… look at these guys. These are the fellas in that band, that helps the other bands load in. And the world is better for groups like this, even if their sense of rock fashion is, 'anything that will melt a retina from 20 yards away'. I suspect it's the Alabama/Southern California mash-up of its members now residing in LA that accounts for the cutting edge clothes.
But this is about the music of Color You, which has been captured on their debut album that came out in October of 2016 called, "The Grand Trine".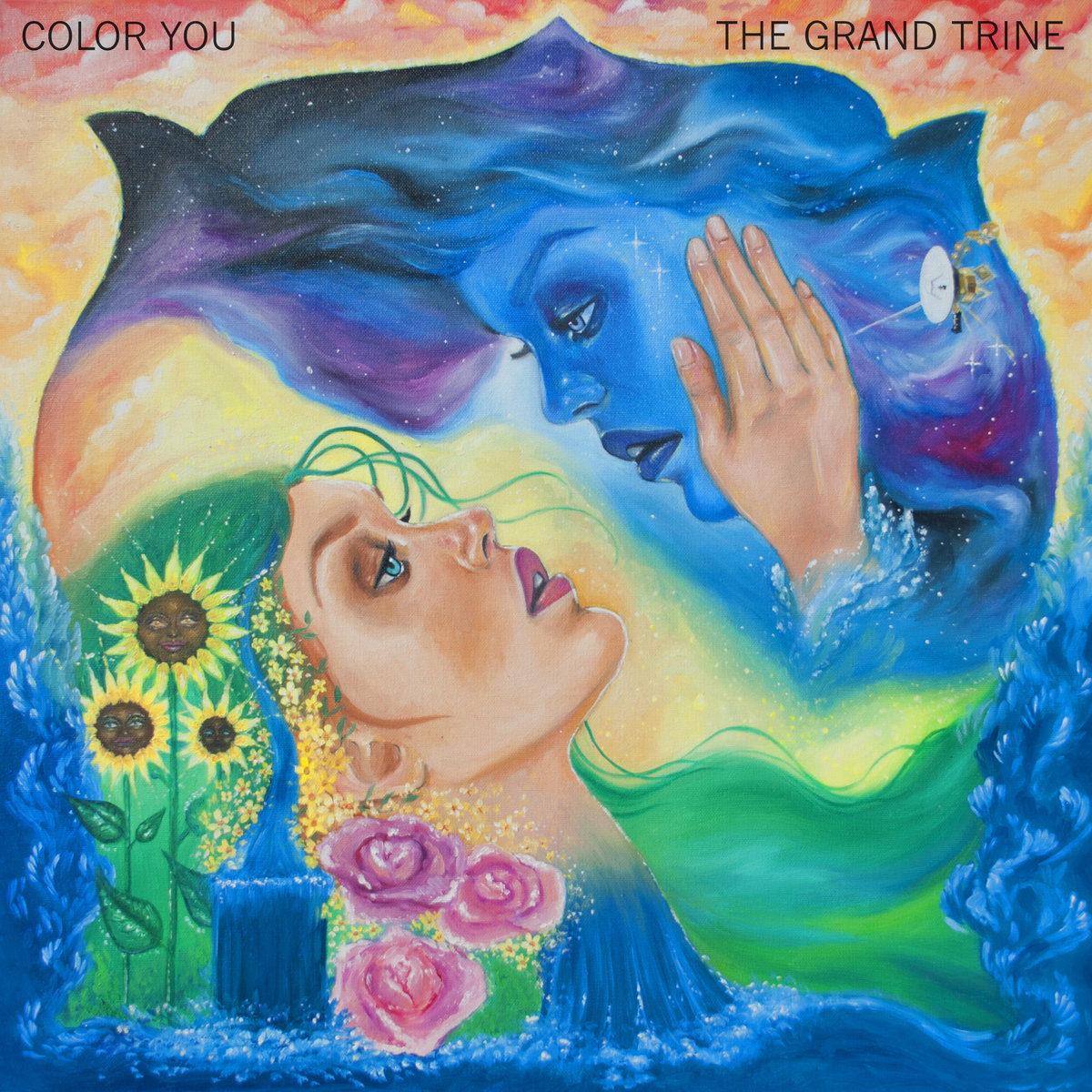 The release is full of honey sweet vocals courtesy of Ben Ross that drape across melodies that sometimes get an edge, but mostly jangle along thoughtful paths. There are subtle psychedelic alt-rock moments that evoke a 'Foster the People staking out a Pixies practice' type of influence that gives the album unexpected flourishes of creativity and depth. Eight tracks of tight, yet easy going rock nuggets with a small undercurrent of longing. Whatever radio waves that embraced Kings of Leon with so much passion should line up a Color You song or two in the next playlist.
After a spoken word opener (the band is fond of these) the first true song is a track called, 'In Tune' that should slide in nicely next to any MGMT record. Shining guitars that shimmer behind earnest vocals and catchy arrangements complete with the millennial whoop of 'oooo aaaa oooo' vocal lines.
The embracing tone of Ben Ross's voice backed with the solid harmonies on 'Empty' collide nicely with big alt-rock choruses. This would tour well with Violent Soho, a band who sound like a more angsty Weezer/Smashing Pumpkins hybrid. Color You utilizes big pop hooks that can get away with backing vocals that go 'ooooh ooooh ooooh oooh and aaaah aaaah aaaah aaaah' that somehow sound like they belong there because… what else would you put there? That is the power of a solid pop song.
'Savior' is a high bar rocker, with punchy guitar leads and verses suspended over solo bass lines. Clocking in as one of the more tension filled numbers on this release, the catch and hook have a radio ready vibe built in without necessarily neutering the sound to get there.
'Again Again' is more humble number, acoustic driven with lonely vocals and some distant backing strings. There is something inherently sad about a violin/cello… whatever they are using for the strings to support the guitar. They weep with sound and soak up most of the sadness, but always leave a little puddle just for you. 'But not all hope is lost' declare the drums that spark to life at the halfway mark, raising both tempo and spirits that carry the song away into the distance with a light shining brightly to guide their way. And just before Color You disappears again on the horizon, you notice they left you with a message (delivered in a sample of spoken word dialog from Alan Watts), "The whole process of nature is an integrated process of immense complexity, and it is really impossible to tell whether anything that happens in it is good or bad. Because you never know what will be the consequences of the misfortune, or you never know what will be the consequences of good fortune."
The band has generously put their entire album up for a listen. If you like it… support it by purchasing the music off the band's BandCamp site here>>> Color You Bandcamp. It's something people used to do… buy music and support the artists who created it. Crazy, huh?